SENA Smart Helmet The first Intelligent Noise-Control™ Helmet with optional Bluetooth 4.1 Audio System
Introducing the worlds first carbon-fiber motorcycle helmet with Intelligent Noise-Control™ for a saver, quieter ride combined with lightweight, super-strong carbon-fiber construction for unprecedented protection and riding comfort.





THE PERFECT HELMET FOR THE PERFECT RIDE.
The Smart Helmet.
Sena's revolutionary Smart Helmet solves real-world challenges with high-tech solutions to create the optimal riding environment for the open road. A streamlined, lightweight carbon-fiber helmet with a luxurious fit, ventilated shell, and an Intelligent Noise-Control system to keep you calm, alert, and focused, no matter what the conditions.

---

WIND NOISE: THE INVISIBLE THREAT.
Know the Risks.
Seasoned riders know that in order to ride like the wind, you first have to tame it. Studies show that sustained exposure to freeway noise levels above 100 decibels can cause permanent hearing loss, cardiovascular effects, tinnitus, stress, sleep disorders, fatigue, and decreased reaction times. All of these factors increases the risk of a serious accident.

---

WITNESS THE SOLUTION.
Intelligent Noise-Control? (INC).
Designed by riders, for riders, the Smart Helmet offers all the control of noise-canceling headphones while still allowing you to hear vital audio cues like sirens, traffic, and your RPMs. Simply snap in the INC™ module and toggle the "on" button to activate the system. The module analyzes sound information from an array of four networked microphones and adjusts in real time to phase out harmful helmet noise.

---

HEAR CLEARLY WITHOUT REMOVING YOUR HELMET.
Ambient Mode.
Sometimes you need to hear your surroundings when you pull over to fuel up or take a rest break, whether its to hear what someone is saying or simply be aware of oncoming traffic. Luckily, Senas Ambient Mode can easily be switched on with a convenient button on the helmets exterior, allowing you to hear clearly without removing your helmet.

---

PLUG, PLAY, PROTECT.
Optional Bluetooth Functionality.
The optional plug-and-play Bluetooth module snaps into the built-in modular microphone harness so you can make phone calls, listen to your music, or talk to your fellow riders at the touch of a button. And because the Intelligent Noise-Control™ system significantly reduces wind noise, you can listen at volumes lower and safer than ever before.

---

FEATHERWEIGHT ARMOR PLATE.
High-Performance Carbon-Fiber Shell.
Designed for maximum strength and minimal weight, all styles and sizes of the Sena Smart Helmet feature the same streamlined, structurally integrated carbon-fiber shell. This extremely lightweight carbon composite safely distributes energy upon impact while simultaneously making it one of the lightest full-face helmets on the market.

---

A PERFECT FIT FOR ALL.
Padding & Ventilation.
The EPS foam interior has multi-zone foaming for maximum safety, variable ventilation, and an adjustable multi-zone foam pad system. The fully removable, washable, and adjustable head liner and cheek pads are made of soft COOL-Quick Dry fabric, resulting in a highly effective cooling and moisture-wicking system.

---

PASS WITH FLYING COLORS.
Color Options.
Sena helmets are currently available in the following colors: Black | White | Natural Carbon Fiber | Hi-Viz Yellow | Silver




---
| | | |
| --- | --- | --- |
| Click for more details and prices! | | |
We ship to all countries in Europe! - Worlwide on request.
Sena Smart Helmet product details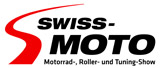 Visit us at the SWISS MOTO 19. - 22. February 2015 Zürich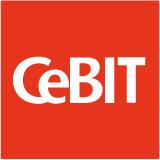 Visit us at the CeBIT Planet Reseller
16. - 20. March 2015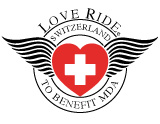 Loveride Switzerland 03.05.2015
Fundraiser favor muscle ill and disabled peoplee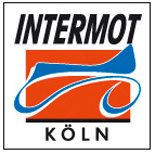 Visit us at the INTERMOT
International motorcycle, scooter and bike exhibition.