SM10 Bluetooth 2.1+EDR Stereo Audio Adapter


The SM10 is a Bluetooth stereo audio adapter based on Bluetooth 2.1+EDR technology. You can connect various audio devices such as mobile phone or MP3 player by using the SM10. It also supports onboard audio systems of specific brands by using optional audio cables. Along with the dual streaming feature of SM10, both you and your passenger may listen to the same music or radio at the same time by using Bluetooth headsets in the market. The SM10 has AUX audio input that enables you to connect additional non-Bluetooth audio devices such as GPS navigation.
| | | |
| --- | --- | --- |
| Click for more details and prices! | | |
We ship to all countries in Europe! - Worlwide on request.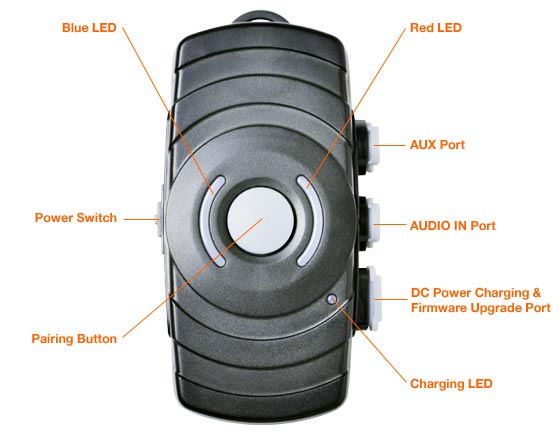 SM10 Features
Bluetooth 2.1+EDR
Supporting profiles: Advanced Audio Distribution Profile (A2DP), Audio Video Remote Control Profile (AVRCP)
Compatible with standard stereo or mono Bluetooth headsets
Dual streaming to two Bluetooth headsets at the same time
Bluetooth-enable onboard motorcycle audio systems such as Harley Ultra Classic or Hond Goldwing
Motorcycle handlebar mount support
One auxiliary stereo input for wired connection of non-Bluetooth devices like GPS
Water resistant for use in inclement weather
Firmware upgradeable