10S Bluetooth 4.1 Class 1 Stereo Headset with long-range Bluetooth Intercom and FM radio
The 10S is a motorcycle Bluetooth communication system. The headset that has won the affections of motorcyclists across the globe gets a performance upgrade with Bluetooth 4.1, enhanced speakers, increased intercom distance of 1.6 km, FM radio and a smartphone app.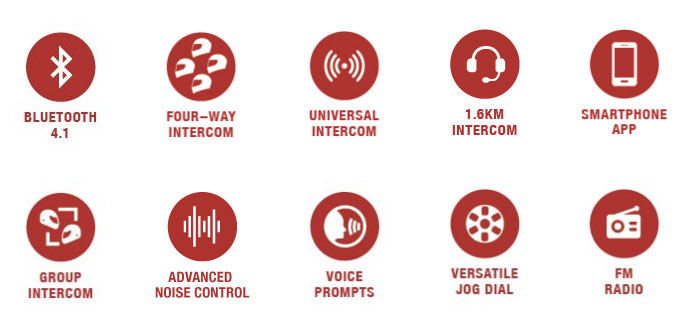 10S Features
Bluetooth 4.1 compatibel with all Bluetooth devices
Bluetooth intercom up to 1.6 km (1.0 miles)
Weight: Module: 57 g (2 oz)
Four-way conference intercom
Group Intercom
Universal Intercom
Voice prompts
Bluetooth stereo headset for Bluetooth audio devices such as MP3 players
Bluetooth music playback control by AVRCP: Play, pause,track forward and track back
Built-in FM radio with RDS AF and 10 preset station memory with automatic scan function
Sufficient sound level with integrated audio booster
Bluetooth handsfree for Bluetooth mobile phones
Bluetooth headset or stereo headset for Bluetooth GPS navigations
Water resistant for use in inclement weather
Crystal clear and natural sound quality
Can be used while charging on road trip
Firmware upgradeable

Bluetooth 4.1 and Universal Intercom™
The Sena 10S Motorcycle Bluetooth® Communication System is an upgraded version of the original SMH10 system, which has proven itself roadworthy to motorcyclists everywhere. Now in a slimmer profile, the 10S maximizes the enjoyment factor of your ride by keeping you in touch with up to four riding companions via crystal-clear HD audio, up to 1.6 km (1 mile) away, through the One Touch Group Intercom™. The 10S also uses the Universal Intercom™ protocol so it can communicate with all Sena and non-Sena Bluetooth headsets on the market.

---

Crystal-clear HD audio and Advanced Noise Control™
Don't be surprised when you're amazed. The 10S delivers HD-quality audio that's clear, precise, and comfortable in every condition. Sena's Advanced Noise Control™ ensures ambient noise doesn't interfere with incoming and outgoing audio. Meanwhile the Bluetooth 4.1 technology, improved stereo Bluetooth speakers, and advanced architecture creates a smooth, crisp, and responsive user experience you'll love.

---


With the 10S app, you're always in control and connected.
The Sena Smartphone App makes configuring your 10S a snap! Change settings, set groups of intercom friends, and access a Quick Guide. You can also set up your 10S to pair with up to two mobile phones for convenient hands-free calling.


*App coming soon.



---

Pair with other Sena products to capture your fun.
Pair the 10S with a Sena Bluetooth Audio Pack-equipped GoPro® or the Sena Prism Bluetooth Action Camera, and you'll have a wireless multi-track recording setup for HD video that includes the mic from your headset, the intercom audio from your buddies, and even the sound of the road!




---

Simplified, reliable audio connections.
The 10S simplifies the connections for your earbuds and microphone (wired or wired boom type) by condensing them down to a single clamp connector, which minimizes the number of wires and enhances reliability.

---
Sena 10S produkt details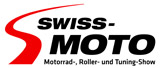 Visit us at the SWISS MOTO 19. - 22. February 2015 Zürich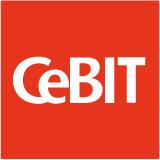 Visit us at the CeBIT Planet Reseller
16. - 20. March 2015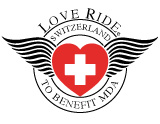 Loveride Switzerland 03.05.2015
Fundraiser favor muscle ill and disabled peoplee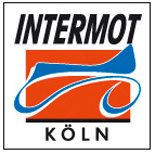 Visit us at the INTERMOT
International motorcycle, scooter and bike exhibition.