Cavalry Half Helmet with built-in
Bluetooth® 4.1 Headset
The Sena Cavalry is a half helmet with built-in Bluetooth® headset for use on a bicycle, the equestrian sports and other activities.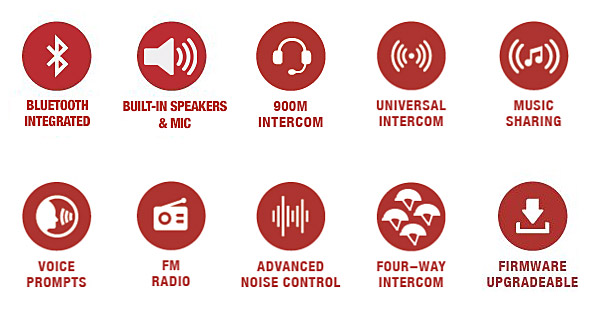 Sena Cavalry Features
Bluetooth

Bluetooth Specification 4.1
Headset Profile (HSP)
Hands-Free Profile (HFP)
Advanced Audio Distribution Profile (A2DP)
Audio Video Remote Control Profile (AVRCP)

Intercom

Up to 900 m in open terrain

Audio

Advanced Noise Control™
Wind noise reduction
Built-in SBC Codec
Wide volume control
Sample rate: max. 48 kHz (DAC)

FM Radio

Built-in FM radio with RDS AF (Radio Data System Alternate Frequencies)
Radio region: worldwide
Radio frequency specifications: 64 - 108MHz
10 preset station memory with automatic scan function

Battery

Charging time: 3 hours
Type: Lithium Polymer Battery

Certificates

CE, FCC, IC, DOT

General

Helmet: Composite Fiberglass Half Shell,
Aerodynamic, low profile removable visor,
Nylon strap D-ring retention system
Talk time: up to 10 hours
Operating temperature: 10°C - 55°C (14°F - 131°F)
Dimensions: 230 mm x 292 mm x 170 mm (9.1 in 11.5 in x 6.7 in)

Weight: 956 g (34 oz)
THE ONLY HELMET YOU'LL EVER NEED
Game Changing Features In a Low Profile and Easy To Use Package.
The Cavalry comes pre-wired and ready to go with built-in Bluetooth capabilities and controls, so users can enjoy all of the great features of Sena's communication devices without the hassle of installing a headset. Chat with your buddies over the intercom system or take calls directly through your helmet with the built-in microphone for crystal clear conversations, and hear your music louder and clearer than ever before thanks to the built in half-helmet speakers on each side along with optional ear cups to boost the audio level while you're out on the open road.
---

FLEXIBLE, EFFORTLESS CONNECTIVITY WITH BLUETOOTH 4.1
Talk or share playlists with four-way intercom functionality.
The technology included in this revolutionary helmet is our most up to date Bluetooth® 4.1 features, so you can keep the chitchat going, share a playlist with another riding companion, listen to FM radio, or patch in your friend over the half-helmet intercom while you're on a phone call. The Bluetooth half-helmet does it all with top notch sound quality and Sena's Advanced Noise Control (™) Technology at ranges of up to 900 meters (0.5 miles) for 10 hours of Talk time.
---

FULLY INTEGRATED SEAMLESS SPEAKER DESIGN
HD Audio Speakers Built in.
High quality speakers deliver crystal clear audio in a seamless design built right into the helmet. Engineered with Advanced Noise Control ™, Wind Noise Reduction, built-in SBC Codec and Wide Volume Control for maximizing the functionality of your Cavalry Half Helmet. Cavalry is the Bluetooth motorcycle half-helmet you've been waiting for.
---

VERSATILE CONNECTIVITY MAKES FOR VERSATILE CAPABILITIES
Stay connected and in control with the Sena Headset App & Additional Accessories.
Linking up your Cavalry with the Sena Headset App (for Android or iPhone) allows you to configure device settings, create FM radio and Speed Dial presets, and access an interactive quick start guide. As with all Sena units, keep your unit up to date with our firmware upgrades.






---
Sena Cavalry produkt details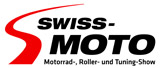 Visit us at the SWISS MOTO 19. - 22. February 2015 Zürich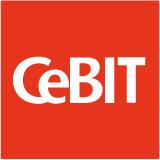 Visit us at the CeBIT Planet Reseller
16. - 20. March 2015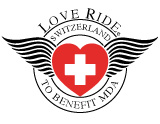 Loveride Switzerland 03.05.2015
Fundraiser favor muscle ill and disabled peoplee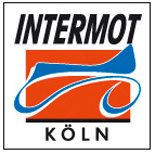 Visit us at the INTERMOT
International motorcycle, scooter and bike exhibition.